Kelburn Castle & Country Centre (1 Mile)
Kelburn Castle provides an impressive background to exotic gardens, famous trees and many features of historical interest. The Kelburn Glen with its waterfalls and deep gorges is regarded as one of Scotland's most beautiful woodlands and leads to spectacular views over the islands of the Firth of Clyde.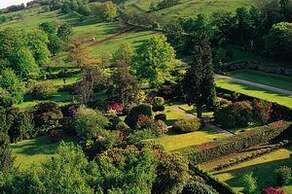 Families, especially the kids, will just love the award winning Vikingar! This exciting, "real-life" viking experience is a must and has prime location in the beautiful coastal town of Largs with stunning views over the the Isle of Cumbrae and beyond. Let our Viking Storytellers guide you through through everyday life in a Viking homestead, explore the culture and folklore of these warrior peoples and their historic significance to Largs and the West of Scotland.
Mount Stuart is the family seat of the Stuarts of Bute. The Bute family are direct descendants of King Robert the Bruce whose daughter Marjorie married Walter, the then "Steward of Bute", in 1315. Their son, King Robert II of Scotland, thus became the first Stuart King. The Stuart name is derived from the hereditary office of "Steward of Bute" held by the family since 1157.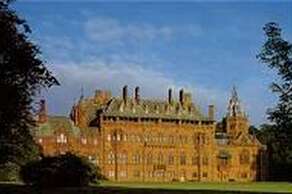 Rothesay Castle (8 Miles)
Unique among Scottish castles for both its early date and unusual circular plan,Rothesay Castle had a long and close association with the Stewart Kings of Scotland. In the 16th century, a forework including a great hall, was added to the 13th century enclosure. This property is managed by Historic Scotland.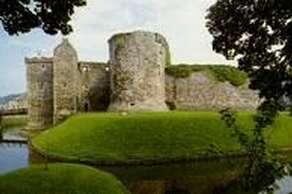 Dalgarven Mill Museum of Country Life And Costume(9 Miles)
There has been a mill on the site since the 14th century, set up by the monks of Kilwinning Abbey. The Present mill was erected in 1640 and rebuilt in 1880 after being damaged by fire. The Garnock waters power a 6-metre diameter breast-shot wheel that drives the French burr millstones through cast iron gearing. The traditional methods of producing flour can be traced and the wheel turns when possible.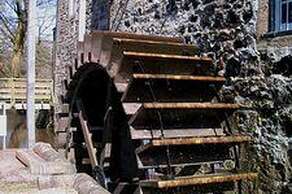 Weaver's Cottage(12 Miles)
This typical 18th-century handloom weaver's cottage contains the last example of the 800 looms working in the village of Kilbarchan in the 1830s. Most Fridays and weekends, the clack, clack of a weaver at work brings this cottage to life again. Locally woven shawls cover the box beds. In one room the wall beside a box bed has been cut away to allow long legs to stretch. There is an important display of looms, weaving equipment, domestic utensils, local historical and weaving items. On the walls portraits of former spinners and weavers look at home in the midst of their tools of trade. There is an attractive cottage garden.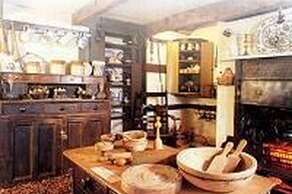 Finlaystone Country Estate(13 Miles)
Welcome to Finlaystone with its spectacular views across the Firth of Clyde. We hope you will find something for everyone here, whatever the season. Step back in time and discover its secrets. Stroll through the gardens pausing to appreciate Finlaystone's renowned beauty. Don't miss the 'smelly' garden or the intricate Celtic paving. Enjoy the sweeping lawns and sculptured hedges, and relax in the walled garden.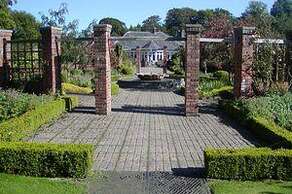 Scottish Maritime Museum(13 Miles)
Visit the Museum's Boatshop on Irvine's harbourside, where you will find exhibitions, ship models and a children's activity area. Guided tours start here throughout the day. You can also visit Scotland's "Cathedral to Engineering", the Linthouse Engine Shop, built in 1872, where you can explore much of the Museum's collection inside, including shipbuilding machinery and machine tools, smaller boats, canoes, lifeboats, and much more.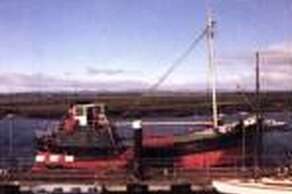 Extra Information
Credit Card
Free Parking
Parking Facilities
Golf Course Nearby
Family Rooms
Wifi
Gay Friendly
Vegetarian
Walking Holidays
Tighnaligh Holiday Villa Rental - General Policy
Tigh-na-Ligh Holiday Villa Terms & Conditions and Cancellations

•Check in:Check in time is 4pm or later. Check out time is 10am.

•Deposits:A deposit of 50% of the total cost is required to be paid at the time and date of the booking and is not refundable.

•Damage deposit:A damage deposit of £250 is required to be paid when the balance is paid. This is refundable within 5 workings days after check out. Any damage or breakages will be deducted from this amount.

•Balance:Balance of the total cost of the booking is due at least 1 month before date of check-in.

•Cancellations:50% refund for cancellations if the check-in date is at least 2 weeks before date of check-in.

No refunds for cancellations made within 2 weeks of check-in.

•Payment:– We accept Visa, Mastercard & AMEX. We do not accept Cheques.

•The premises have a strict No Smoking Policy in accordance with current legislation.
CONTACT
104Brisbane Rd,Largs, KA30 8NN

01655 770600